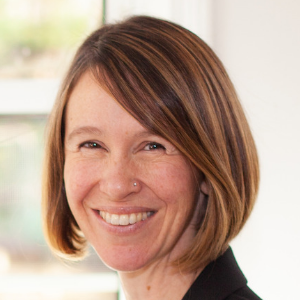 Kezia Scales, PhD
Director of Policy Research
As the Director of Policy Research, Kezia Scales oversees PHI's national research strategies to effectively study the direct care workforce and its relationship to long-term care, providing an evidence base to inform public policies on this critical workforce. Kezia also currently serves on the Leadership Council of the National Consumer Voice for Quality Long-Term Care.
For nearly a decade, Kezia has conducted interdisciplinary research on person-centered, high-quality, long-term care with a focus on direct care workers. In much of her research, Kezia has used qualitative methods, including participant observation, to generate insight into the complex interplay between policy and practice at the frontlines of care. Kezia's research has examined long-term care services across institutional and community-based settings in both the United States and England. She has been published in a range of academic journals, including the Sociology of Health and Illness, Ageing and Society, Social Science and Medicine, and the Journal of Interprofessional Care, and she has also disseminated research findings nationally and internationally through conferences, webinars, and other teaching and training opportunities.
Kezia holds a PhD in Sociology from the University of Nottingham and an MS in Comparative Social Policy from the University of Oxford (England). She obtained her BA in Sociology from Queen's University in Canada. Prior to joining PHI, she completed a fellowship at the Center for the Study of Aging and Human Development and the School of Nursing at Duke University, with funding from the National Institute on Aging. Kezia is based in Durham, North Carolina.