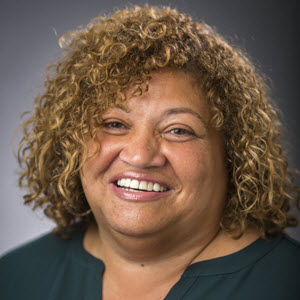 MariaElena Del Valle
Training Manager
MariaElena Del Valle works with executive teams, in-house trainers, and cross-functional teams to implement the PHI Coaching Approach® throughout organizations. She also conducts a range of other trainings and workshops, as needed, to create a respectful and person-centered living and work environment. Most recently, MariaElena has worked closely with PHI's New York affiliates, teaching and developing PHI Coaching Supervision skills at Cooperative Home Care Associates, the largest worker-owned home care company in the United States, and Independence Care System, a managed long-term care plan that coordinates care for 6,500 people with disabilities and older adults living in their homes.
As a highly respected bilingual workshop leader and speaker, MariaElena has facilitated women's empowerment events throughout the U.S. and internationally. She most recently designed and delivered a multimedia opening plenary session at the Lillian and James Portman Conference in Livonia, Michigan, and was a featured workshop leader and facilitator at the "Spotlighting the Direct Care Workforce" conference, sponsored by Care for Elders, in Houston, Texas.
Prior to joining PHI, MariaElena worked as a Senior Consultant for the Support Center for Nonprofit Management. Her career has spanned teaching, social work, and independent organizational development consulting. She received her BA at College of Mt. Saint Vincent.