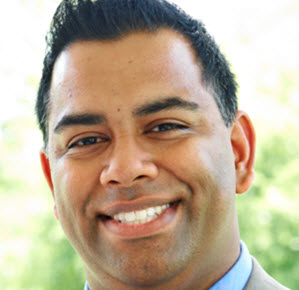 Jerry Philip
Director of Workforce Training Solutions
Jerry Philip is the Director of Workforce Training Solutions at PHI, where he develops and implements strategies to create and enhance training products for the direct care workforce that improve the quality of care for the people they support and improve job quality and advancement opportunities for direct care workers. Jerry is also responsible for establishing internal systems and external relationships that support the development and dissemination of PHI's training products in an increasingly technology-based environment.
Jerry comes to PHI with over 15 years of training, professional development, program design, and development experience across various roles that he has held in disability services, education, and technology. Prior to joining PHI, Jerry led the start-up and design of a shared-living residential program for adults with Autism Spectrum Disorder (ASD). He led a transition-to-employment program for young adults with ASD, co-wrote the program's curriculum, and helped create a training product for national dissemination. Jerry was a head teacher at a public charter school for children with ASD, a founding teacher of a community-based public charter school that piloted an innovative co-teaching model, and a teacher and school leader for a charter school piloting a cultural history curriculum.
In his previous career, Jerry was a Senior IT Specialist at IBM with expertise in application design and development. He changed careers to pursue his passion for teaching by earning a master's degree in Childhood and Special Education from New York University. He holds an Executive Master's in Public Administration from Baruch's School of Public and International Affairs, a Graduate Certificate in Behavioral Intervention in Autism from the University of Massachusetts Lowell, and a bachelor's degree in computer science and psychology from New York University.