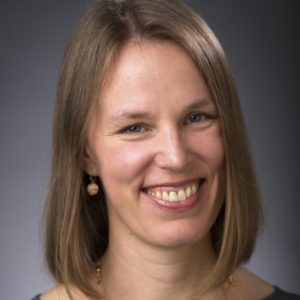 Renya Larson, PCC
Organizational Change Consultant
Renya is a PHI Organizational Change Consultant. She has worked in the field of organizational change for 15 years and brings particular expertise in areas such as executive coaching, the PHI Coaching Approach® and PHI Coaching Supervision®, adult learner-centered curriculum development, training of trainers, and customer service.
As lead consultant to Isabella Geriatric Center, Renya helped the organization train over 1200 staff, developed the internal cadre of coaching trainers, and provided technical assistance and executive coaching. Renya also helped develop the PHI home health aide certification and PHI Coaching Supervision® curricula. She presents regularly at national and local conferences and is the author of numerous articles about aging, culture change, and workplace communication.
Before coming to PHI, Renya served as an Education Manager for the Department of Training and Organizational Development at what was formerly Continuum Health Partners in New York City, where she focused on enhancing customer service at all five of Continuum's hospitals. She is also the former Associate Director of the National Center for Creative Aging, a non-profit dedicated to raising awareness about the vital link between creative expression and the quality of life of older people. Renya holds a BA from Brown University, and an MA from New York University. She is also a Professional Certified Coach (PCC) through the International Coach Federation (ICF).