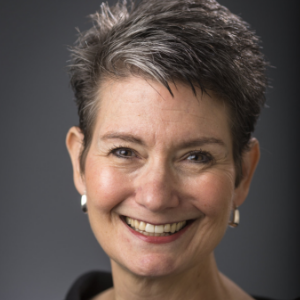 Anna Ortigara
Organizational Change Consultant
As an Organizational Change Consultant, Anna Ortigara supports long-term care providers to create cultures that embrace quality of care, quality of life, and quality of jobs. Anna brings particular expertise in the areas of dementia care, nursing supervision, and implementing small house models. She recently worked with Scottish Home in North Riverside, Illinois, to support the development of small households for people living with dementia.
Anna frequently appears at national and international conferences, speaking about culture change, dementia, and other long-term care issues. She has also published numerous articles, including most recently in Generations and in the collection of essays, Models and Pathways for Person-Centered Elder Care (Health Professions Press, 2013). Anna is a Fellow of the American Academy of Nursing, and the primary author of LEAP for the 21st Century LTC Workforce. In 2014, Anna was named a "Leader of Tomorrow" by Long-Term Living magazine.
Anna has worked in the fields of gerontology and long-term care for more than three decades. Prior to joining PHI, she spent six years at The Green House Project, where she worked closely with PHI to adapt the PHI Coaching Approach® to fit The Green House Project model. She has also served as Vice President of Culture Change at Leading Age Illinois, Director of Residential Care Services for the Rush Alzheimer's Disease Center in Chicago, and Associate Director of Long Term Care Accreditation at the Joint Commission. Anna received her MS in Nursing at Northern Illinois University.